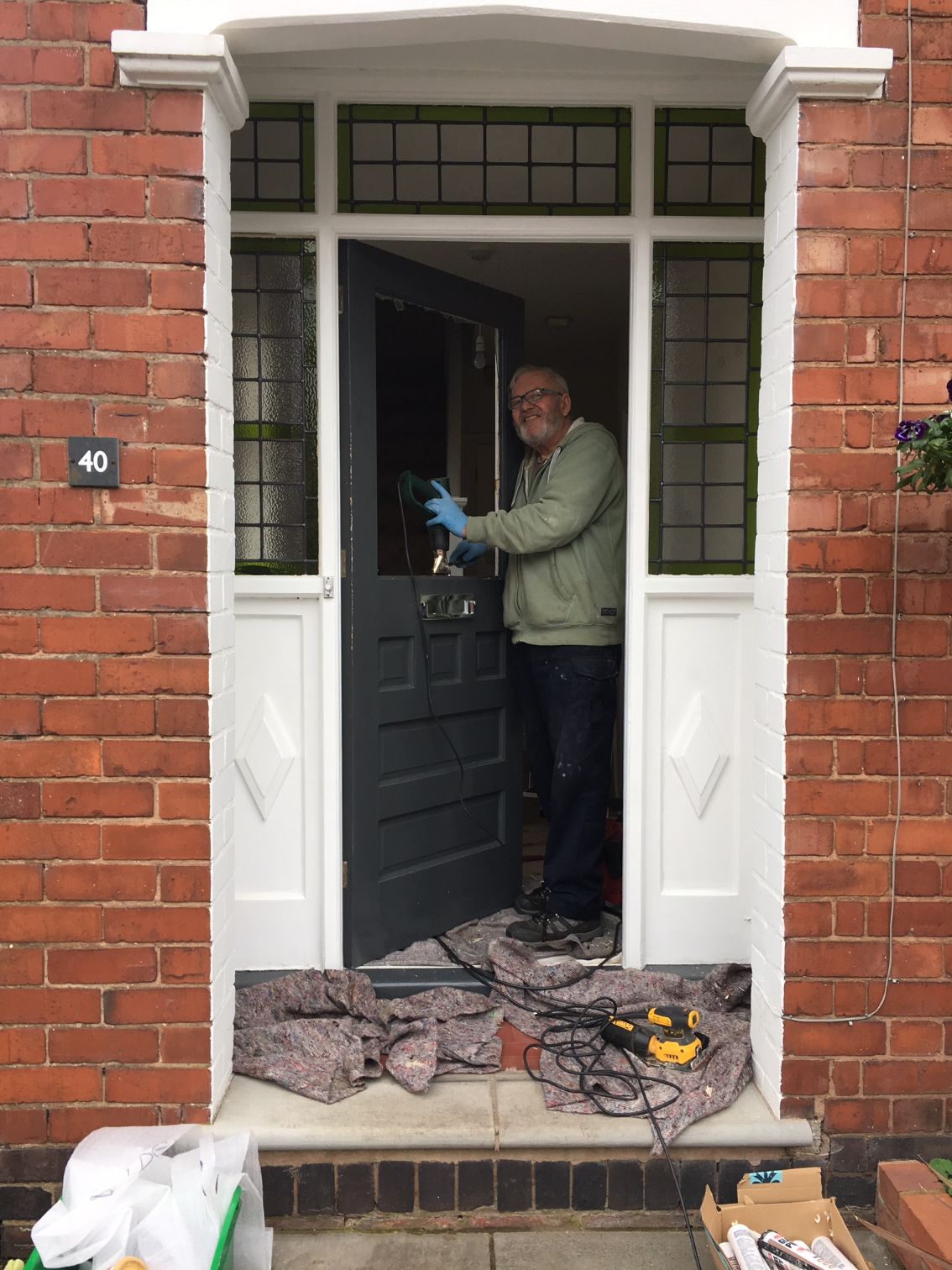 Peter - Owner of The Stained Glass Studio
Peter spent most of his working life as a managing director of a successful Print Company - having trained in the practical art of letter press printing using lead type and putting ink onto paper the traditional way.
With the demise of traditional printing, Peter has now focused on his one-time hobby - using the skills learnt during his career, specifically those surrounding the medium of lead - that being Stained Glass.
It's been an interesting journey which retains his love for traditional crafts, and he really enjoys helping clients to achieve the looks that they want for their home - whether it be traditional or more modern.
You'll find him most days in his studio, enjoying the creative process and chatting with his brilliant friend and colleague, Chris - who works alongside him.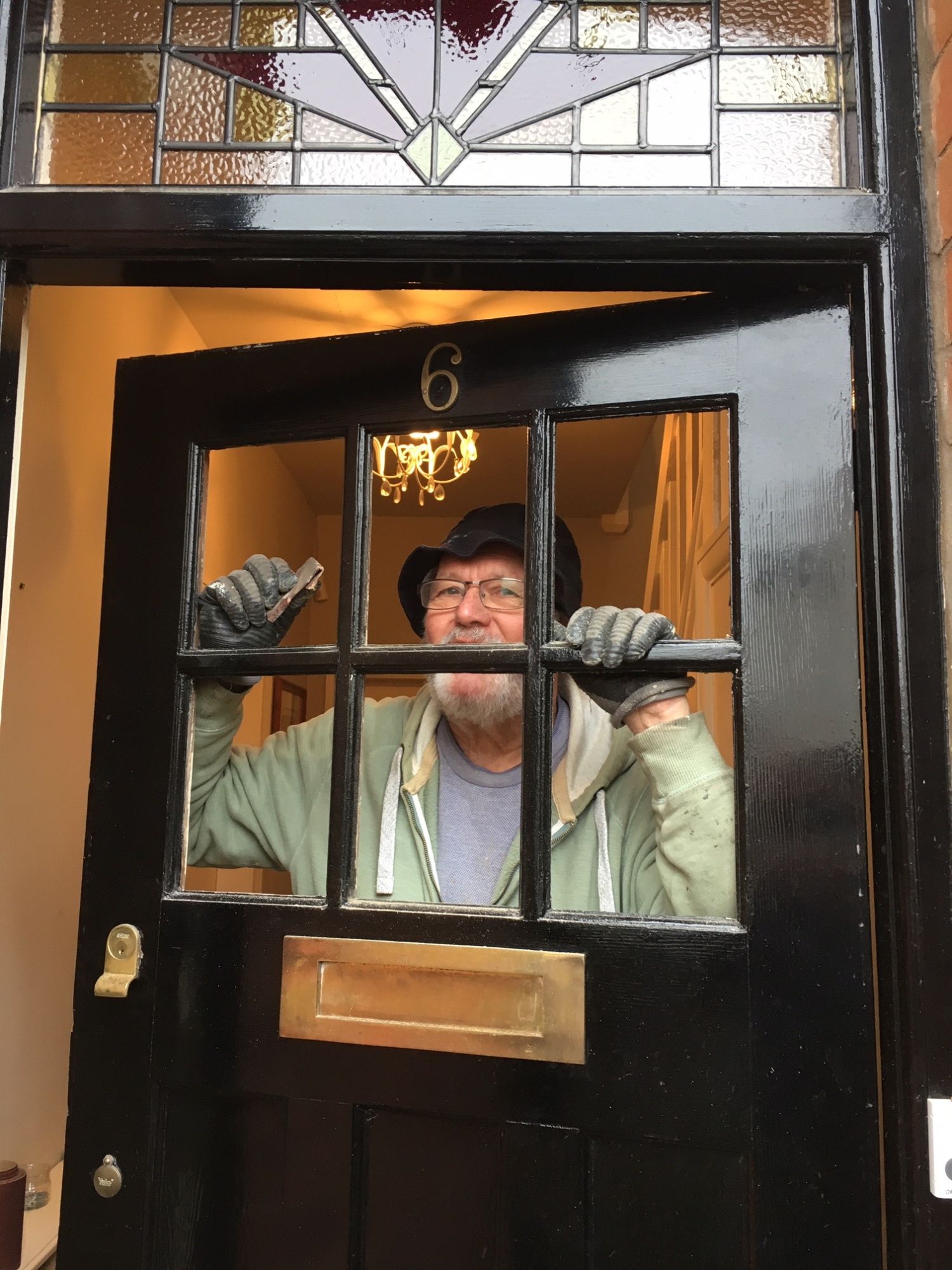 Peter works hard to give you the best possible finish, and although your window may look like this first picture for a while - by the time he's finished, it will look more like this instead (phew!).